Immense planning went into Jemma and her partner's recent wedding. A magical, intimate ceremony for 40 guests, who travelled from Australia to Positano on Italy's Amalfi Coast, ticked every box for the couple.
So perfect, the wedding was recently chosen from hundreds of entries to be featured on the popular wedding blog, Style Me Pretty.
But beyond the breathtaking setting, theming and dress, Jemma was able to truly glow on her special day with flawless skin, thanks to a combination treatment plan we designed for her in the months leading up to her big event.
"It was a relief not having to worry at all how my skin would look on the day, as dermal therapists Maryann and Anna took fabulous care of me," said Jemma.
Jemma's Treatment Plan
Here, Jemma outlines the treatments she underwent leading up to her wedding, starting around 12 months out from the day:*
Maryann and Anna refined my skincare regimen and I began religiously using Vitamin A and C, plus sunscreen.
I then had a series of three microneedling sessions at 11, 10 and 9 months out from the day.
At the 6-month mark, I had IPL rejuvenation on my décolletage and shoulders.
I also had wrinkle relaxers in my forehead to correct some asymmetry and dermal filler in my lips with cosmetic nurse, Robyn. She's amazing at enhancing, but also made sure I looked natural and still 'me'.
For the 6 months leading up to the day, I had fortnightly chemical peels or a microdermabrasion treatment, depending what the dermal therapist thought I needed.
Two months prior, I had wrinkle relaxer injections in my underarms, so that I wouldn't sweat on my dress (summer in Italy and a 10kg dress!).
One of the best things I found, was the LED light therapy sessions. I had 2 per week for 2 months prior – amazing for wedding stress, as it is so relaxing and really made me glow. A must for brides!
Finally, I finished with a New York Facial on the day I hopped on the plane to fly to Italy for the wedding.
Click below to view a full gallery of stunning imagery from Jemma's wedding, as captured in photography by Jemma Keech and on video by Marco Caputo Films.
Read the Style Me Pretty blog and view the full gallery.
Click here to book a wedding consultation with an Assure dermal therapist.
* Note : Jemma works as a receptionist at Assure Cosmetic Centre.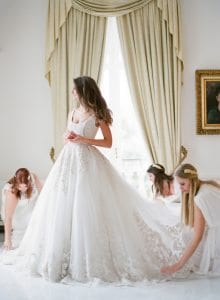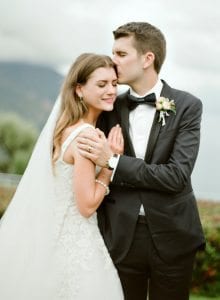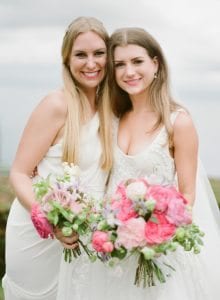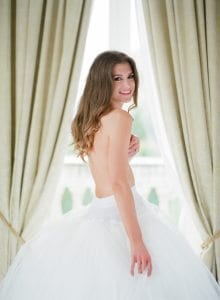 Return to News & Surgeon Blog