Say hello to the first lip balm from Medik8: Mutiny. Unlike over-the-counter lip balms that create temporary moisture fixes on the lip surface, Mutiny is a natural sqaulene-based formula that melts into your lips to provide instant and long-lasting hydration.
This gel-like balm is intensified with plant-sourced sea buckthorn oil (a nourishing oil containing a full omega profile of omega 3, 5, 9 and 7) and contains multi-molecular Hyaluronic Acid to hydrate every layer of the lip skin. Mutiny also contains Lemongrass oil, Spearmint oil and Mandarin Peel oil.
Why do we love this lip balm?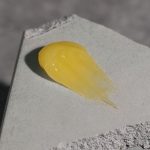 No artificial fragrances or synthetic colours
Paraben and phthalate free
Vegan friendly and cruelty free
Alcohol free
Suitable for all skin types
Medik8 Mutiny is available now for $39
Return to News & Surgeon Blog